Stuff for readers and writers that might be helpful.
---
Events
I am speaking at the York Festival on 2 October 2021. Click here for more details: https://yorkfestival.com.au/events/the-river-mouth/.
The Book Length Project Group
I host a monthly writers group at Mattie Furphy House in Swanbourne. We talk about all the things a writer faces when writing a book length manuscript and support each other to get to the finish line. Anyone writing or thinking about a Book Length Project is welcome to join us. Fellowshipofwriters | Events and Workshops (fawwa.org)
I will be sharing the stage with my sisters in crime on 15 October 2021 at the Wanneroo Library. Click here for details: https://www.eventbrite.com.au/e/in-conversation-with-a-panel-of-crime-authors-wanneroo-library-tickets-166592557825.
I am talking about The River Mouth at the City of Melville on 14th October. Click here for details: https://www.melvillecity.com.au/things-to-do/events/whats-on/karen-herbert-author-talk.
---
Useful Links
Fellowship of Australian Writers in WA
The Fellowship of Australian Writers WA was founded in 1938 to support Western Australian writers. Each month, FAWWA hosts writing groups, book launches, author talks and poetry readings, as well as engaging in collaborations with fellow writer's centres. The Vickers Library of West Australian works is also located at Tom Collins House. FAWWA welcomes writers of all ages to become a part of our supportive community. For more information and to become a FAWWA member, go to Fellowshipofwriters | Who we are (fawwa.org)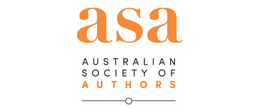 Australian Society of Authors
The Australian Society of Authors (ASA) is the professional organisation, community and voice of Australia's writers and illustrators. Established in 1963 as the peak national association for Australian authors, the ASA supports writers and illustrators to pursue sustainable creative careers through advocacy, support and advice. www.asauthors.org
---
Resources
Deep Fiction: how to create depth in your writing. Deep Fiction – Karen Herbert (wordpress.com)
---